Don understands the challenges of spiritual development in depth and takes his expertise to the pages of this book. He has a gifted way of explaining organic discipleship and development.  His stories provide great context in practical applications to walk with Jesus.  You'll enjoy this book tremendously. –Dr. Wayne Cordeiro, Author, Senior Pastor and Founder, New Hope Christian Fellowship, Hawaii
Spiritual growth is a complex process that is too often portrayed as the end result of following a cookie-cutter recipe. Don Detrick shows why program driven and one-size-fits-all paths to discipleship don't produce the fruit we hope for. Better yet, he shows what does work – a model of spiritual formation that has far more in common with organic farming than assembly line manufacturing. If you want to grow disciples, this book is for you. –Dr. Larry Osborne, Author and Pastor, North Coast Church, Vista , CA
Some explorers enthuse over their exploits with "you should have seen what I saw", others return with a map. New ideas about church can sound exciting but without a map very few of us will make the effort to travel. Don Detrick is a spiritual cartographer. This book is a map to a new kind of church. Don's map shows us how to travel from where we are as a church to where he thinks we ought to be and still get back home alive. Who knows, after a couple of trips you may decide to move there permanently. –Jim Henderson Author Jim and Casper Go To Church and The Resignation of Eve
It's true. I'm biased when it comes to this writer since I've shared marriage, ministry, and life with Dr. Don Detrick for almost four decades now. But that gives me a distinct advantage when it comes to knowing the character and the heart behind the words of this book. Don's love to see healthy growth—whether in the bonsai plants and roses he has tended through the years, or the people he has nurtured as a caring pastor and spiritual leader—is authentic to the core. In Growing Disciples Organically: The Jesus Method of Spiritual Formation, you won't find some slick, step by step 'how-to' for easy, cookie-cutter discipleship. But you will find wise, biblical insights that will encourage you as you partner with the Master Gardener in growing lives (both your own and others) to look more like Jesus.  I love this book and I love its author! Dr. Jodi Detrick, Author, The Jesus-Hearted Woman, Columnist for The Seattle Times, and National Chairperson for The Network for Women in Ministry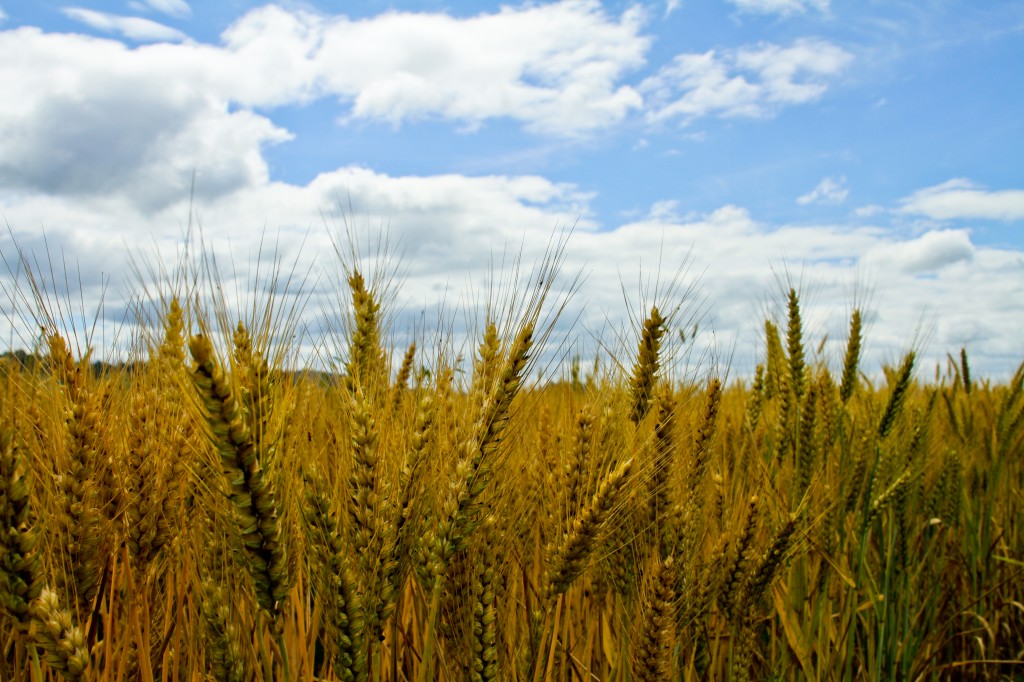 From his experiences in farming and ministry, Don Detrick is uniquely qualified to take us back to our spiritual roots. In Growing Disciples Organically, he explains that discipleship today has become too rigid, programmed and scheduled. In this book, he shows how spiritual formation is the natural (actually, the supernatural) result of authentic faith, spiritual nutrition, and a rich environment of love and acceptance. Don takes the confusion and mystery out of the process by providing clear biblical insights, inspiring stories, and practical suggestions. I recommend his book to every church leader. –Dr. George O. Wood, Author and General Superintendent Assemblies of God USA, Springfield, MO
Very few people have the combination of deep spirituality, sparkling intellect, and people-oriented practicality that Don Detrick has.  In Growing Disciples Organically, he combines real-life farming experience with all of the above to offer a no-nonsense approach to making disciples of Jesus Christ.  Deep enough for academic or church use and real enough for personal appropriation, this is the best book I've read on making disciples. –Dr. Joseph Castleberry, President of Northwest University, Kirkland, WA and author of Your Deepest Dream (NavPress, 2012)
As I read Don Detrick's book, I found myself repeatedly saying, "Yes! Yes!" Detrick writes from years of experience as a church leader, pastor, and Christ follower. He reminds us in this powerful book that, too often, we in church leadership miss what is real and true. Could it be that we are using the wrong measure for success in church growth? Using the metaphor of organic farming, Detrick describes what it means to be a real, down-to-earth follower of Christ. Every pastor and church leader—anyone who longs for real success in the church—will want this book. —Nancie Carmichael, MA in spiritual formation; best-selling author and speaker  
It appears that we have for some time now equated 'largeness' with success, when the real indicator has always been, for any fellowship, a transformed re-production of one's faith. In Growing Disciples Organically, Don Detrick is on to something very unique and intriguing. Just as a beautiful plant can grow from a single seed, think what might happen to all of us if the 'seed' from this book would take root in our lives. –Dr. H.B. London, Jr., President, H.B. London Ministries Pastor to Pastors Emeritus, Focus on the Family
Growing Disciples Organically is a great read, a true page turner. Detrick contemporizes New Testament principles of church growth. Not a book presenting steps or methods, but a very engaging application of what Jesus taught. So many pastors and leaders are searching for the next "big idea" that they miss the organic growth principles of scripture.
Bob Schmidgal founded Calvary Church, Naperville, Illinois with a few people and some college students. He was our pastor when I served as President of the National Association of Evangelicals. One day I asked him why he didn't join the hundreds of pastors traveling to Pensacola, Florida to be part of the revival that was taking place. His response was so simply. "God called me to pastor Calvary Church. He will give direction for what we need to do to reach this community." When Bob died in his early fifties, attendance averaged over 4,000. Although he never read Growing Disciples Organically, he led following the exact concepts Detrick presents. This book is a "must read" for all pastors and leaders. –Dr. Don Argue Chancellor, Northwest University Former President, National Association of Evangelicals
 If you are done with step-by-step, processed Christianity and want something that feels more authentic, then Don's Growing Disciples Organically is for you!    Don looks at the teachings of Jesus through the lens of his background growing up on the farm providing great insights on homegrown, nutrient-rich, unpolished disciples. –Wes Davis, Lead Pastor, Newlife.TV Church, Silverdale, WA
 Growing Disciples Organically is a refreshing and truthful book, because it details the authentic experience of growing disciples.  Having served in churches as a Pastor, as well as assisting pastors for many years, I have grown weary of "quick fix" methods for discipleship, and for that matter, quick fix methods for growing a healthy church.
Don Detrick has highlighted the truth that spiritual formation is a very personal experience with our Creator and His truth.  As disciples we are connected to the real (not synthetic) Lord. Growth takes time, and as we grow we become healthier and stronger as the character of the Lord becomes part of us. We are formed much like a seed which is transformed into a seed provider.  Detrick, who grew up on a farm, uses the metaphor of farming including soil preparation, planting, growing plants, and finally experiencing mature plants which produce seeds to start new plants.  This is very similar to our spiritual formation experience . . . organically produced, connected to the real Jesus, and developing into disciples who are healthy, and able to reproduce our faith in others so they may begin their spiritual journey with Christ. –Dr. Wayde Goodall, Author and Dean, College of Ministry Northwest University, Kirkland, WA.
We can't change anyone but we can mirror Christ's method of spiritual formation in developing others. Don's literal farming roots give a fresh perspective on growing disciples. A must read for those truly intent on nurturing growth in others. –Tracey C. Jones, Author and President, Tremendous Life Books 
Growing Disciples Organically digs deeply into the gnawing challenge that seemingly confronts churches and leaders alike:  So what does it really mean to follow Jesus in the 21st century?
Using his own family upbringing and pastoral experience, Don Detrick provides keen discernment on spiritual formation that gets beyond a veneer of "slick" to the heart of eternal matters that face every human being.   If you are ready to stop long enough to take seriously the call to follow Jesus, Growing Disciples Organically may actually provide you a moment of keen insight that gives you new confidence on your spiritual journey. –Dr. Byron Klaus President, Assemblies of God Theological Seminary, Springfield, MO
Don Detrick reminds us that growing disciples has more in common with fields than factories.  Field work is hard work, but Don's book Growing Disciples Organically prepares us all to be soulful, Master-like gardeners. –Chad Hall, MMC Director of Coaching at Western Seminary, Portland, OR and co-author of Faith Coaching: A Conversational Approach to Helping Others Move Forward in Faith