"Follow me." These two simple words spoken by Jesus are often needlessly complicated with theological, psychological, and sociological interpretations. Using metaphors from organic farming, Don Detrick believes that a less complicated, organic approach for growing disciples makes sense in the twenty-first century. Maybe Jesus just wants us to simply accept the clear invitation to follow him, and experience the excitement and adventure of the journey.
Growing Disciples Organically (growingorganicdisciples.com) is dedicated to providing resources to enhance your discipleship as you follow Jesus. Based upon the book Growing Disciples Organically: The Jesus Method of Spiritual Formation (Deep River Books, 2013) by Don Detrick, we will keep you updated on important information and offer links, articles, blogs, and videos to help you grow in Christ.
Dr. Don Detrick serves as an associate network leader with the Northwest Ministry Network in the Seattle area, serving more than 300 churches and nearly 1400 ministers in a network covering Washington and North Idaho.
After spending more than 25 years in local church pastoral ministry, his current passions include ministry and strengthening the mission of the church, engaging young/emerging leaders, and coaching pastors. Don loves to write, and has published numerous articles. Education-wise, he earned a D.Min. in missional leadership at the Assemblies of God Theological Seminary, and M.A. in counseling from Luther Rice Seminary, and a B.S. in pastoral ministries from New Hope Christian College (formerly Eugene Bible College)–and also serves as an adjunct professor at Northwest University (Kirkland, WA) and The Assemblies of God Theological Seminary (Springfield, MO).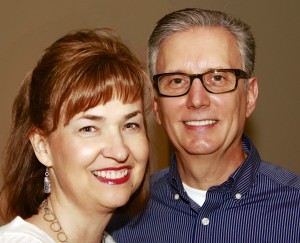 Jodi and Don have been married for more than 30 years, and have 3 children and 3 grandchildren. Jodi serves as national chairperson for the Women in Ministry Network, is a columnist for the Seattle Times, and is a conference speaker and life coach. She is the author of The Jesus-Hearted Woman: 10 Qualities for Enduring and Endearing Influence (Influence Resources, 2013).
You may learn more about Jodi at:
Don loves spending time with Jodi and family. His hobbies include restoring and collecting antiques, bonsai, photography, reading, writing, and riding his Yamaha TW200 in the hills.