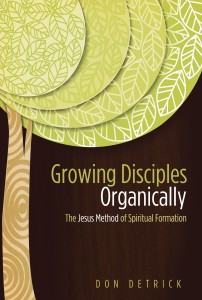 Welcome to growingorganicdisciples.com, the official website for the book, Growing Disciples Organically: The Jesus Method of Spiritual Formation by Don Detrick (Deep River Books, 2013). Here you will discover resources, information, media, and next steps in your walk with Jesus. To learn more, just scroll below or click on the FAQ and GROW links above.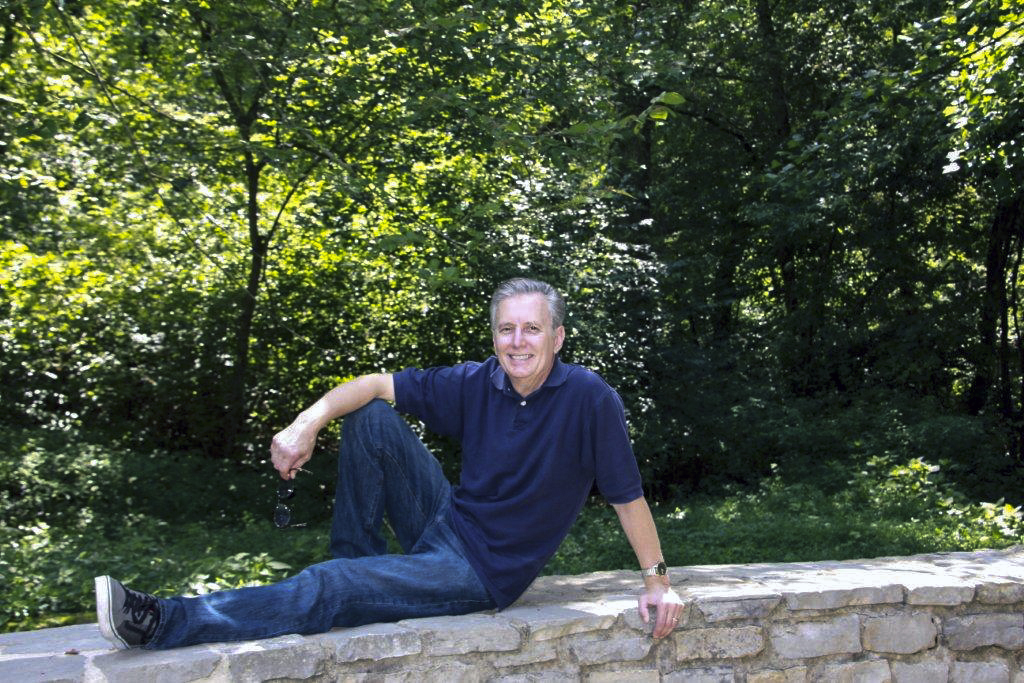 The book is now available online in paperback and e-book form and also available in stores: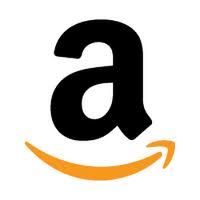 Amazon.com – Paperback or Kindle Versions:
http://www.amazon.com/Growing-Disciples-Organically-Spiritual-Formation/dp/1937756815/ref=sr_1_1?ie=UTF8&qid=1364944644&sr=8-1&keywords=growing+disciples+organically

Barnes & Noble Paperback:
http://www.barnesandnoble.com/w/growing-disciples-organically-don-
Barnes & Noble Nook:
http://www.barnesandnoble.com/w/growing-disciples-organically-don-detrick/1115234035?ean=2940016611105
What pastors and church leaders are saying about Growing Disciples Organically: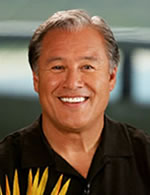 "Don understands the challenges of spiritual development in depth and takes his expertise to the pages of this book."       Dr. Wayne Cordeiro, Author, Senior Pastor and Founder, New Hope Christian Fellowship, Hawaii
"Spiritual growth is a complex process that is too often portrayed as the end result of following a cookie-cutter recipe. If you want to grow disciples, this book is for you." –Dr. Larry Osborne, Author and Pastor, North Coast Church, Vista , CA
"Some explorers enthuse over their exploits with 'you should have seen what I saw', others return with a map. Don Detrick is a spiritual cartographer. This book is a map to a new kind of church."    –Jim Henderson Author Jim and Casper Go To Church and The Resignation of Eve

"From his experiences in farming and ministry, Don Detrick is uniquely qualified to take us back to our spiritual roots. I recommend his book to every church leader." –Dr. George O. Wood, Author and General Superintendent Assemblies of God USA, Springfield, MO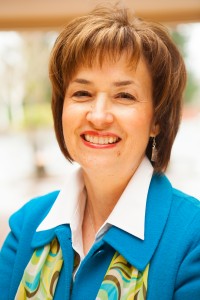 "It's true. I'm biased when it comes to this writer since I've shared marriage, ministry, and life with Dr. Don Detrick for almost four decades now. In Growing Disciples Organically. . .you will find wise, biblical insights that will encourage you as you partner with the Master Gardener.  I love this book and I love its author!" Dr. Jodi Detrick, Author, The Jesus-Hearted Woman, Conference Speaker, Coach, Former Columnist for The Seattle Times, and Former National Chairperson for The Network for Women in Ministry
"If you devour this book, you will surely learn something significant about its author and his own organic formation as an Oregon farm boy. More importantly you will be afforded insights on organic discipleship that parallel the Scriptures, and reflect the discipleship approaches of Jesus himself." –From the Foreword by Les Welk, MACM, Former Network Leader  Northwest Ministry Network Seattle, WA
You may read the rest of the foreword by clicking here: http://growingorganicdisciples.com/2013/04/03/foreword-by-les-welk/
"Using the metaphor of organic farming, Detrick describes what it means to be a real, down-to-earth follower of Christ. Every pastor and church leader—anyone who longs for real success in the church—will want this book." —Nancie Carmichael, MA in spiritual formation; best-selling author and speaker  
"In Growing Disciples Organically, Don Detrick is on to something very unique and intriguing. Just as a beautiful plant can grow from a single seed, think what might happen to all of us if the 'seed' from this book would take root in our lives." –Dr. H.B. London, Jr., President, H.B. London Ministries Pastor to Pastors Emeritus, Focus on the Family, Lead Pastor Friendship Church, Palm Desert, CA
"Deep enough for academic or church use and real enough for personal appropriation, this is the best book I've read on making disciples." –Dr. Joseph Castleberry, President of Northwest University, Kirkland, WA and author of Your Deepest Dream (NavPress, 2012), The Kingdom Net (2013) and The New Pilgrims (2015)
You may read full endorsements by these and a number of other church leaders by clicking here:  http://growingorganicdisciples.com/endorsements/
I took the photo below near my home in North Bend, WA – a beautiful place to grow! And I love to watch things grow and witness the beauty of God's creation. You can view many of my photos on my Facebook page – www.facebook.com/dondetrick.